Aortic Root Aneurysm
Aortic Valve Repair and Selective Sinus Remodeling
This procedural training video highlights Dr. Richard S. Downey' s "Blue Dot Technique". Dr. Richard S. Downey, of the University of Michigan, performs an aortic valve repair and selective sinus remodeling procedure for an aortic root aneurysm.
This procedural training video features BioStable's HAART 300 Annuloplasty Device.
Dr. Scott Rankin provides the narration on the "Blue Dot Technique" training video.
Key messages:
An additional pledgeted traction suture placed in each sinus helps to maximize valve exposure.
All 6 traction sutures are clipped to the patient's skin to prevent movement during the procedure.
Positioning the posts lower in subcommissural triangle will increase leaflet effective height.
Placing a 'blue dot' 3mm below the top of subcommissural space helps to ensure the post sutures are low enough for optimal HAART device placement.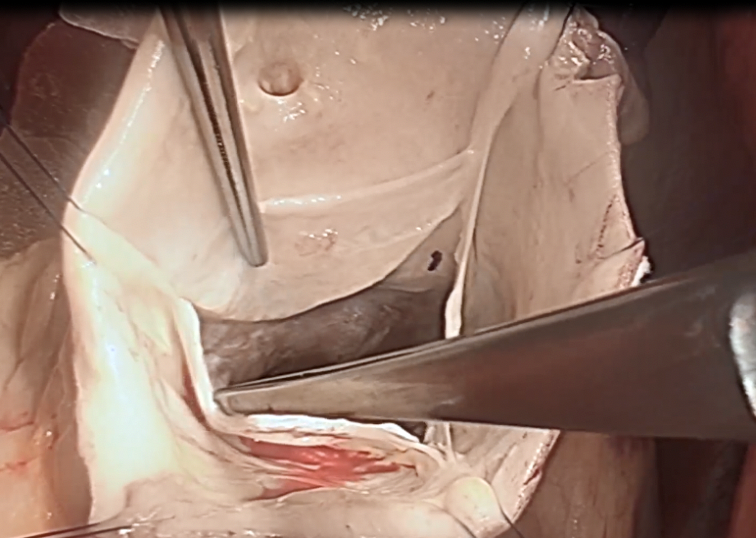 Utilize lateral suture fixation on every suture knot – suture knots are tied downward and lateral through the pledget and away from the leaflet to prevent potential contact with the leaflet
---
About BioStable Science & Engineering
BioStable Science & Engineering is a cardiovascular device company focused on developing and commercializing proprietary valve repair technologies that provide an alternative to valve replacement for patients with aortic valve disease. The company's HAART Aortic Repair Technologies are designed to simplify and standardize aortic valve repair, enabling surgeons to offer the recognized clinical benefits of valve repair to patients undergoing surgical correction of aortic insufficiency or aortic root aneurysm.
Please contact us for more information.