Aortic valve repair is most frequently performed in cases of aortic insufficiency associated with aortic root aneurism. In cases of aortic root aneurism, dilation and distortion of the three dimensional aortic valve geometry can result in significant aortic insufficiency although the leaflet tissues remain largely undamaged. For many patients, the preferred surgical treatment is valve sparing root replacement, a procedure that includes resection and replacement of the involved segment of the aorta combined with aortic valve repair to eliminate aortic insufficiency.[1]
To achieve stable annuloplasty, the most commonly performed valve sparing root replacement procedure requires deep dissection of the aortic root and reimplantation of the aortic valve within the synthetic aortic tube graft.[2] Aortic Root Restoration is an alternative procedure that combines aneurism resection and graft replacement with internal annuloplasty using the HAART Aortic Annuloplasty Device. Aortic Root Restoration provides internal geometric annuloplasty while avoiding deep root resection.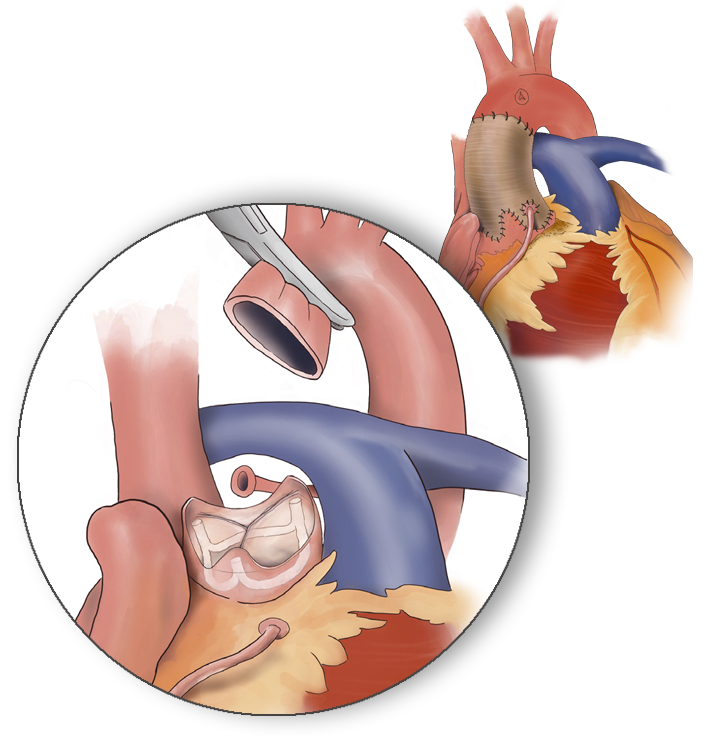 ---
Saczkowski R, et al. Systematic review of aortic valve preservation and repair. Ann Cardiothorac Surg 2013;2(1):3-9.
David T, et al. Aortic root aneurysm: Principles of repair and long-term follow-up. J Thorac Cardiovasc Surg 2010;140:S14-9.