ARVS
Visit us at ARVS from June 23 – 25, 2017 in Ottawa, Canada.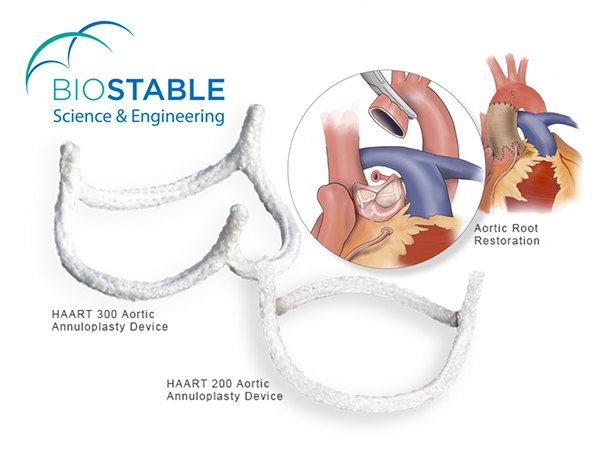 From the ARVS website …
What Makes ARVS Different?
"The clinical experience and operative techniques of aortic valve repair have matured to a level that these procedures are now reproducible by surgeons interested in valve reconstruction. AVRS 2017 will have an exceptional cadre of experienced aortic valve repair surgeons describing their learning curves and what has worked and what has not. We promise you to make it an excellent learning opportunity. Hope to see you in Ottawa in June" – Dr. Tirone David
"I was there for the entire program and I thought the academic content was absolutely spectacular. Your selection of guest speakers and experts was perfection. I will tell you as I have told others that it is the single best educational opportunity for anyone who is interested in pursuing clinical and surgical efforts to address aortic disease and pathology. I particularly enjoyed the live surgery. It demonstrated many clinical and pathological issues that many of us encounter on a regular basis, but having seen these taken care of by world experts and masters in real time was truly amazing and educational. You have to be very proud of your personal efforts for putting together such an excellent program." – Dr. Joseph Coselli
"In the past 10 years different "schools" and concepts of aortic valve repair have progressively merged and defined common principles that make reconstructive surgery of the aortic valve reproducible. Already last year at the Summit in Brussels the participants greatly benefited from this joint venture of different approaches to aortic valve repair. We expect this year to bring s another step ahead with the integration of new faculty and a slightly modified and improved format. We hope to see you soon in Ottawa!" – Prof. Hans-Joachim Schäfers
For more information visit the Aortic Valve Repair Summit website.
---
About BioStable Science & Engineering
BioStable Science & Engineering is a cardiovascular device company focused on developing and commercializing proprietary valve repair technologies that provide an alternative to valve replacement for patients with aortic valve disease. The company's HAART Aortic Repair Technologies are designed to simplify and standardize aortic valve repair, enabling surgeons to offer the recognized clinical benefits of valve repair to patients undergoing surgical correction of aortic insufficiency or aortic root aneurysm.
For more information contact:
John Wheeler
President & CEO
[email protected]
512-386-1996 x153