Visit our booth no. 73 at the 31st EACTS Annual Meeting from October 7-11, 2017 at the ACV, Vienna, Austria.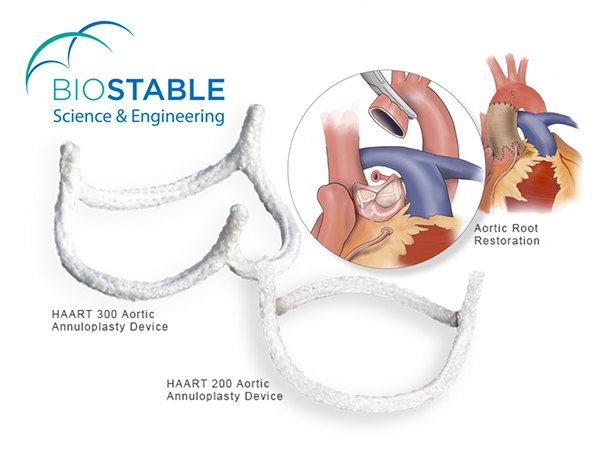 ---
About BioStable Science & Engineering
BioStable Science & Engineering is a cardiovascular device company focused on developing and commercializing proprietary valve repair technologies that provide an alternative to valve replacement for patients with aortic valve disease. The company's HAART Aortic Repair Technologies are designed to simplify and standardize aortic valve repair, enabling surgeons to offer the recognized clinical benefits of valve repair to patients undergoing surgical correction of aortic insufficiency or aortic root aneurysm.
For more information contact:
John Wheeler
President & CEO
[email protected]
512-386-1996 x153