Watch now – Bicuspid Valve Repair
Utility and Advantages of the HAART 200 Aortic Annuloplasty Device
Complete the form below to view a recording of the webinar on Bicuspid Aortic Valve Repair with the HAART 200 Aortic Annuloplasty Device.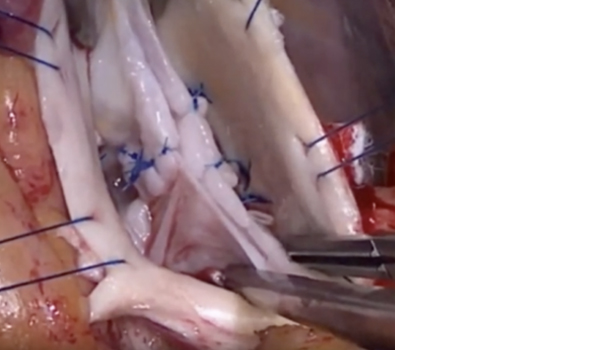 Drs. Marc Gerdisch, Ming-Sing Si and Scott Rankin will share their experience and tips with the HAART 200 device.
Bicuspid Aortic Valve Repair with the HAART 200
Dr. Marc Gerdisch
Franciscan St. Francis Health
Unicuspid Valve Repair: Early Experience
Dr. Ming-Sing Si
University of Michigan
Avoiding Technical Pitfalls with BAV Repairs
Dr. Scott Rankin
West Virginia University
---
About BioStable Science & Engineering
BioStable Science & Engineering is a cardiovascular device company focused on developing and commercializing proprietary valve repair technologies that provide an alternative to valve replacement for patients with aortic valve disease. The company's HAART Aortic Repair Technologies are designed to simplify and standardize aortic valve repair, enabling surgeons to offer the recognized clinical benefits of valve repair to patients undergoing surgical correction of aortic insufficiency or aortic root aneurysm.
Please contact us for more information.